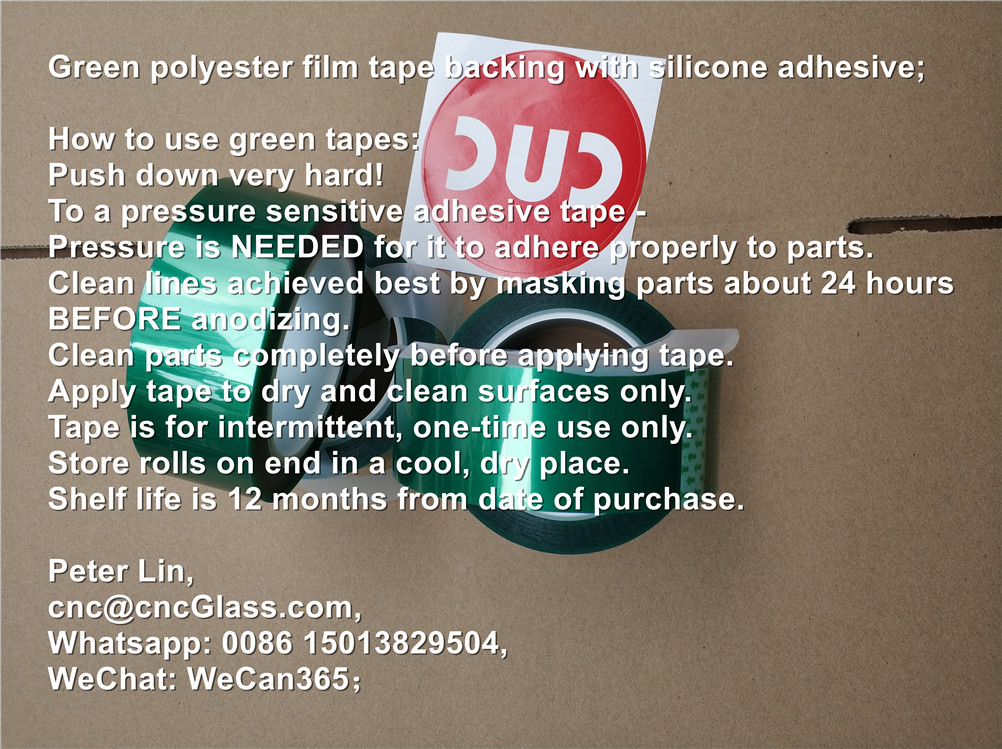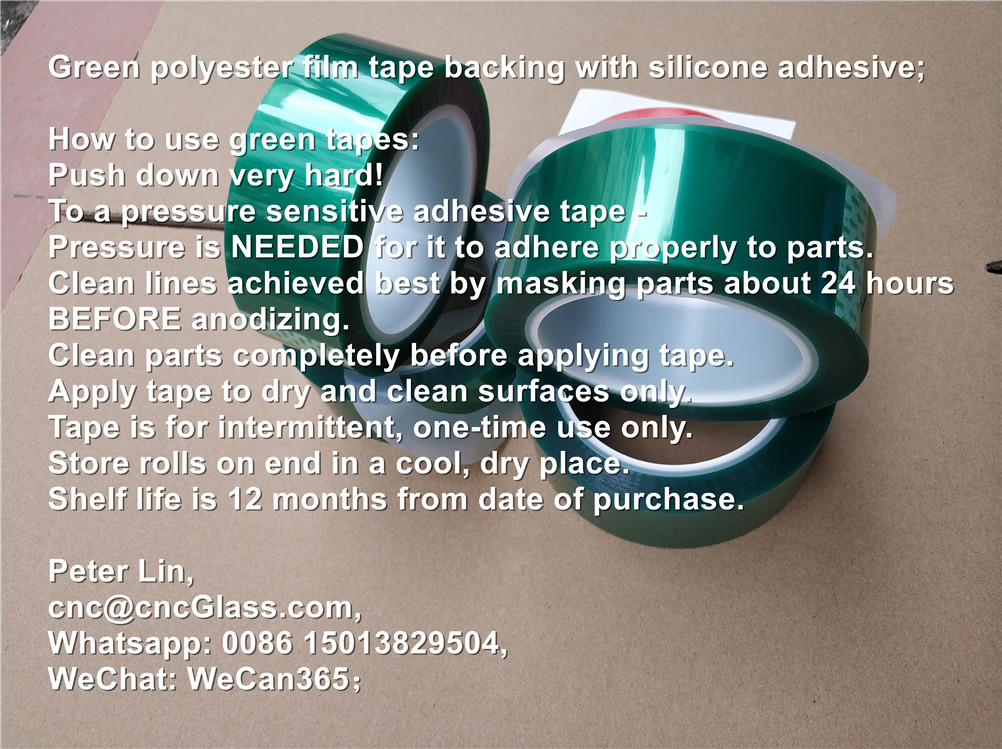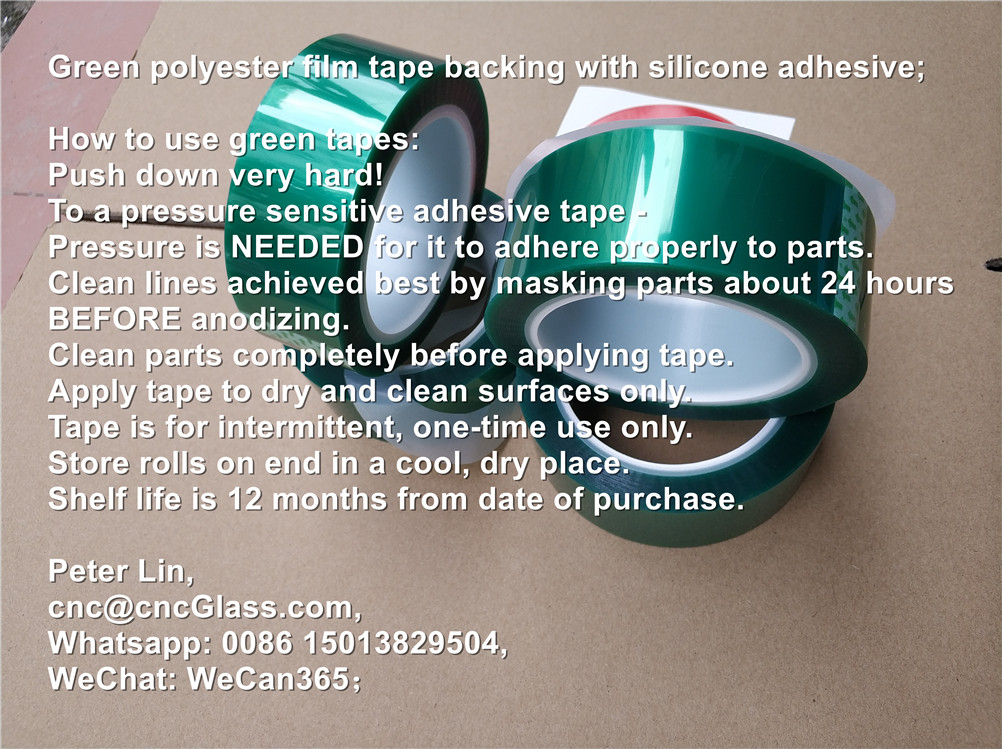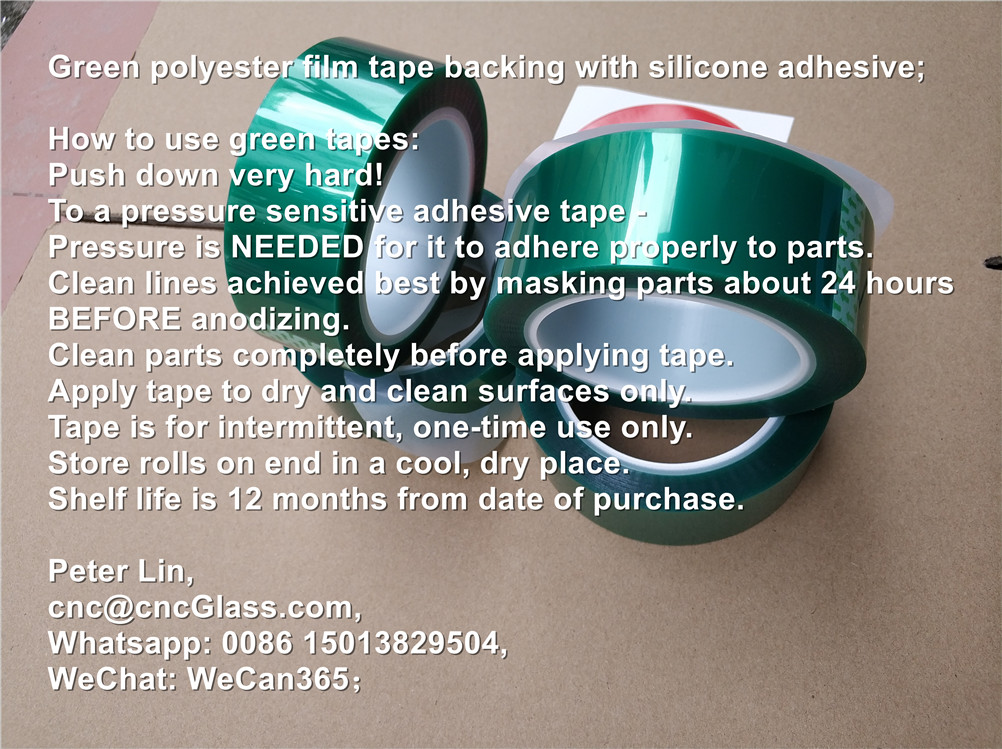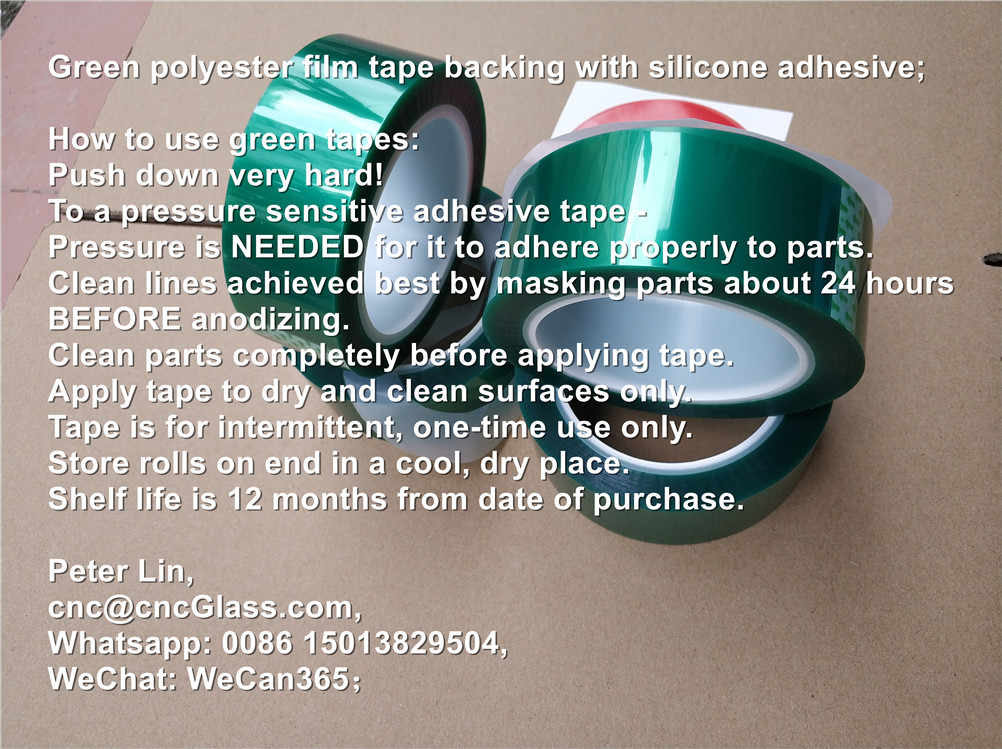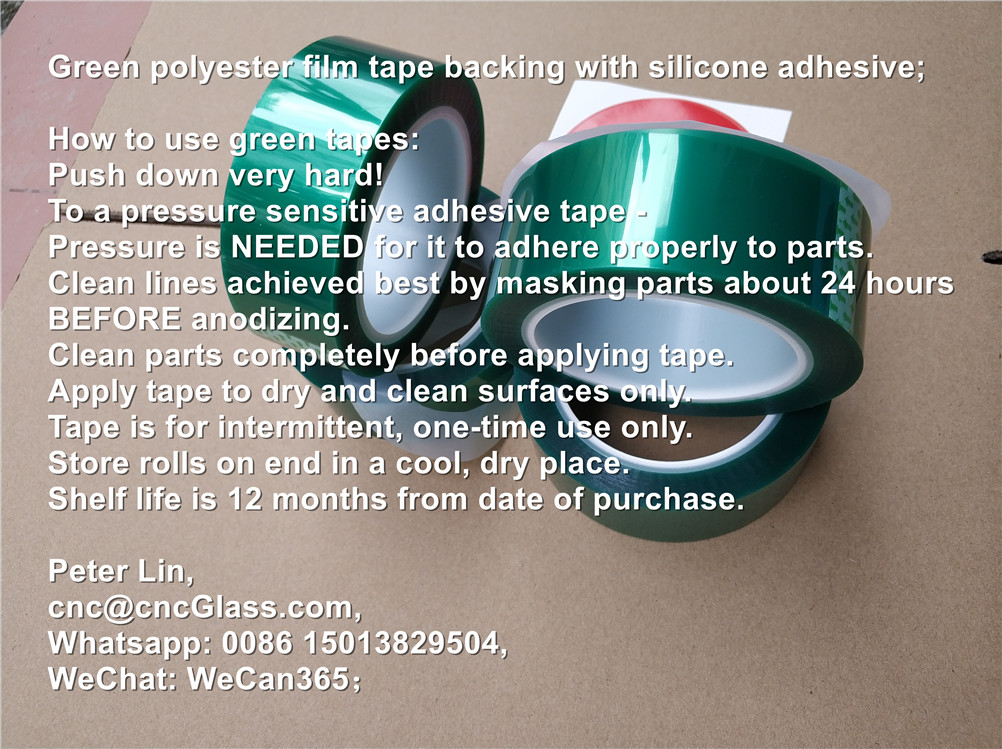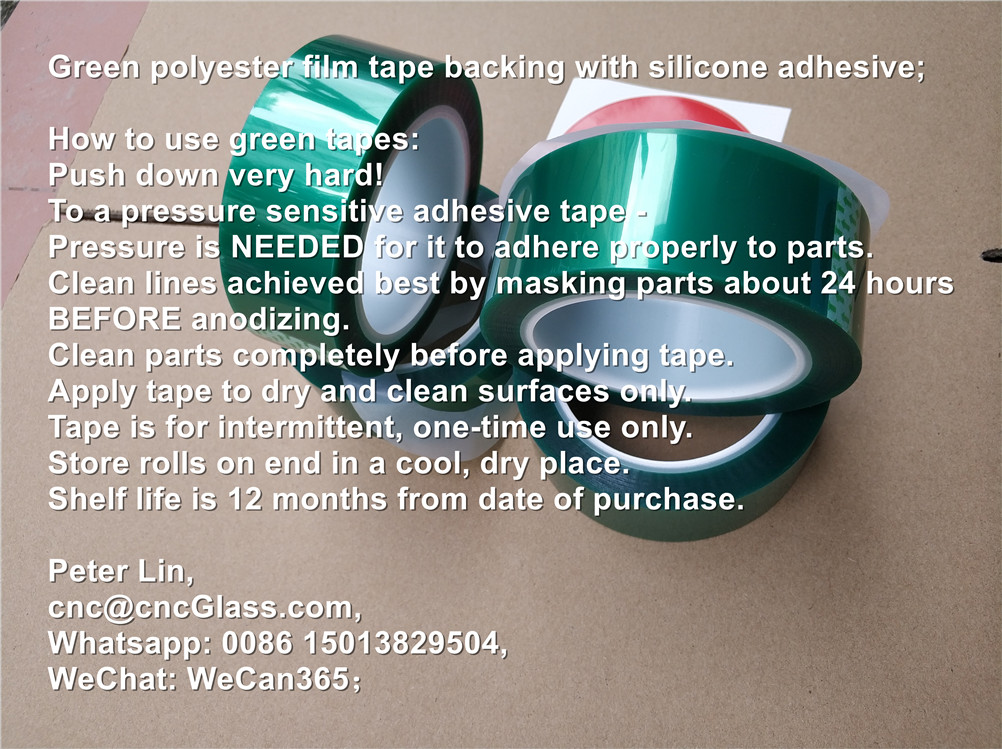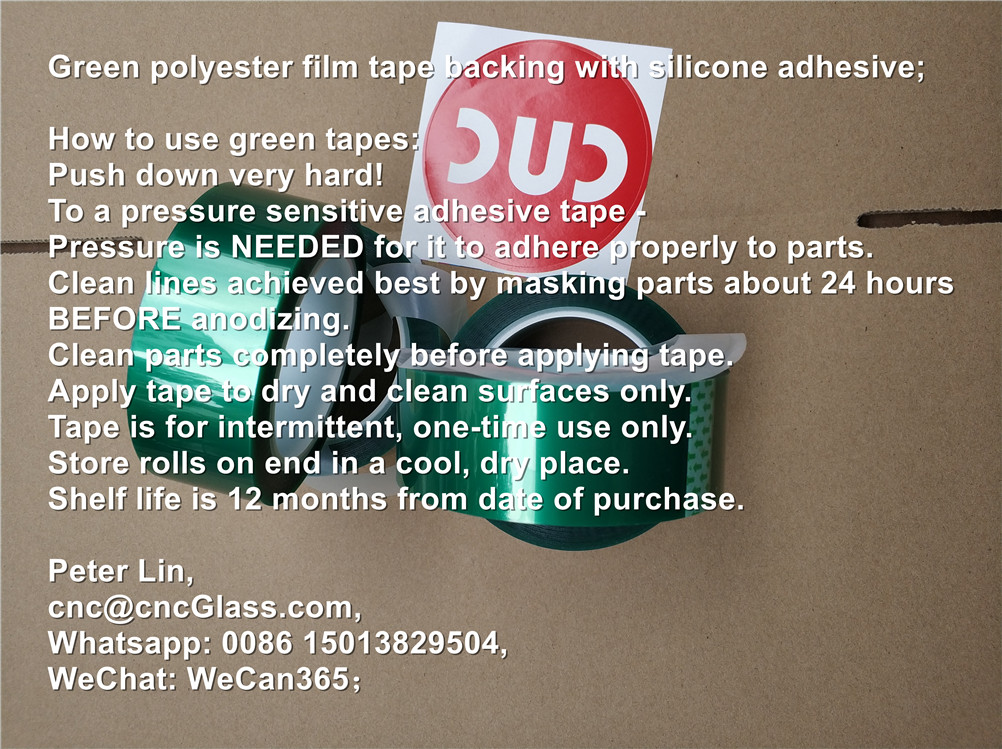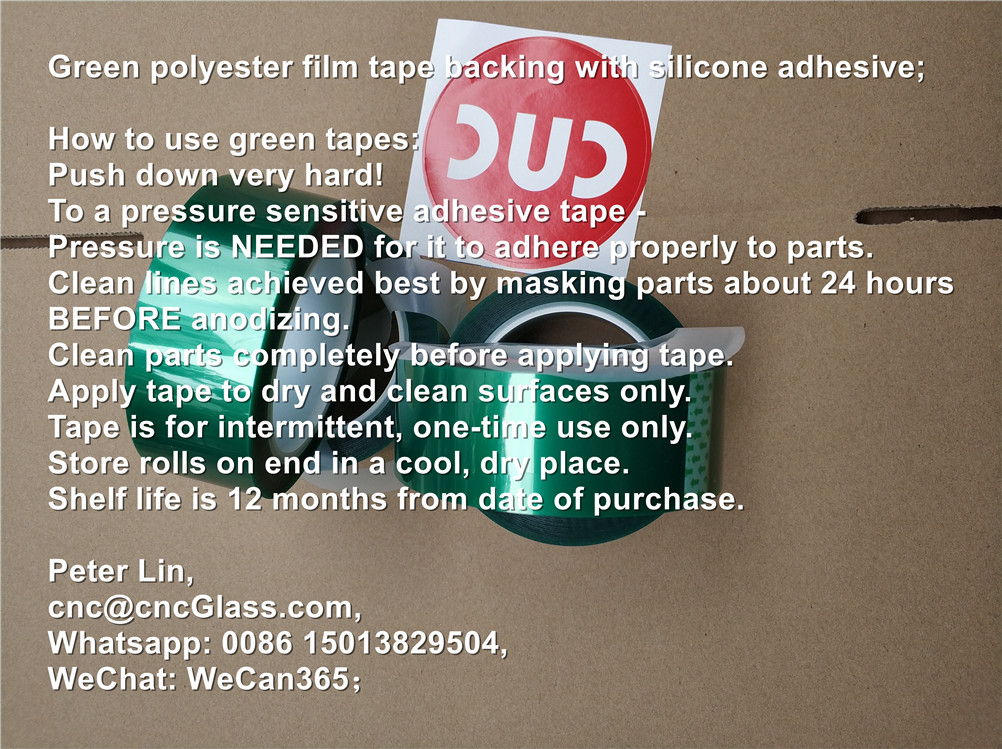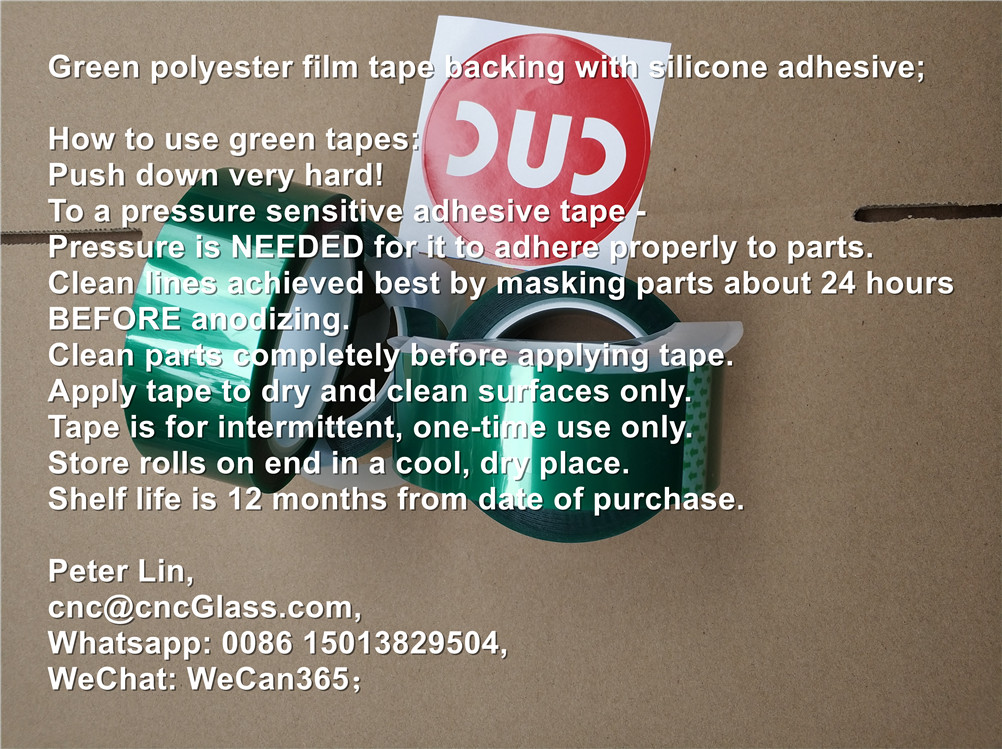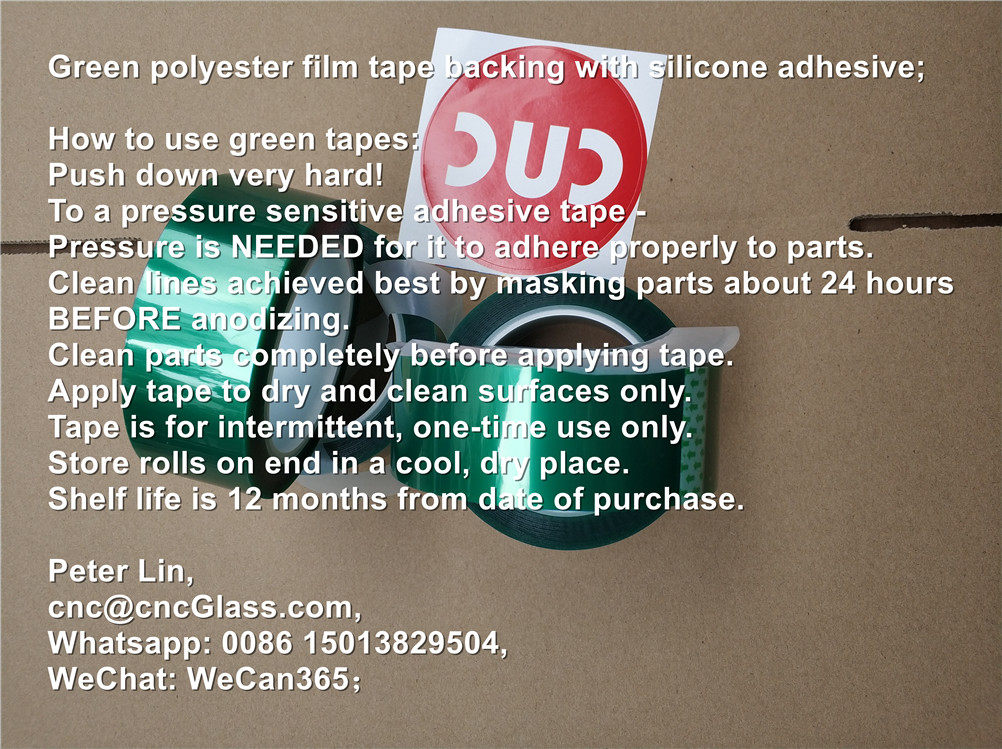 Green polyester film tape backing with silicone adhesive;
How to use green tapes:
Push down very hard!
To a pressure sensitive adhesive tape –
Pressure is NEEDED for it to adhere properly to parts.
Clean lines achieved best by masking parts about 24 hours
BEFORE anodizing.
Clean parts completely before applying tape.
Apply tape to dry and clean surfaces only.
Tape is for intermittent, one-time use only.
Store rolls on end in a cool, dry place.
Shelf life is 12 months from date of purchase.
Peter Lin,
[email protected],
Whatsapp: 0086 15013829504,
WeChat: WeCan365;